Nonviolent Communication Community of Practice
Basic human needs connect us. Feelings give insight into needs. Speaking through feelings and needs opens up new strategies.
Nonviolent Communication (NVC), developed by Marshall Rosenberg, guides us to reframe how we express ourselves, how we hear others, and resolve conflicts by focusing our consciousness on what we are observing, feeling, needing, and requesting. It is a process that leads us toward a quality of connection among people where everyone's needs are valued and are met through compassionate giving—out of the joy of contributing to another human being.
The potency of NVC is in its pragmatic simplicity. In any moment, there are two ways to enhance connection & understanding: (1) vulnerably express our own feelings & needs, or (2) empathically listen to the feelings & needs of the other. These are radically different choices than what we are accustomed to experiencing when we are in conflict: namely fight, submit, or flee.
3rd Thrusday of the Month. See the calendar for upcoming dates.
We will be meeting at Our Neighborhood Child Development Center
Host: Robin Criscuolo, Our Neighborhood NVC Mentor
Support: Gregg Kendrick, Certified NVC Trainer
Intentional practice of NVC skills.
A safe connected place for learning.
Facilitated exploration of communication challenges through connection to universal needs.
Everyone is welcome!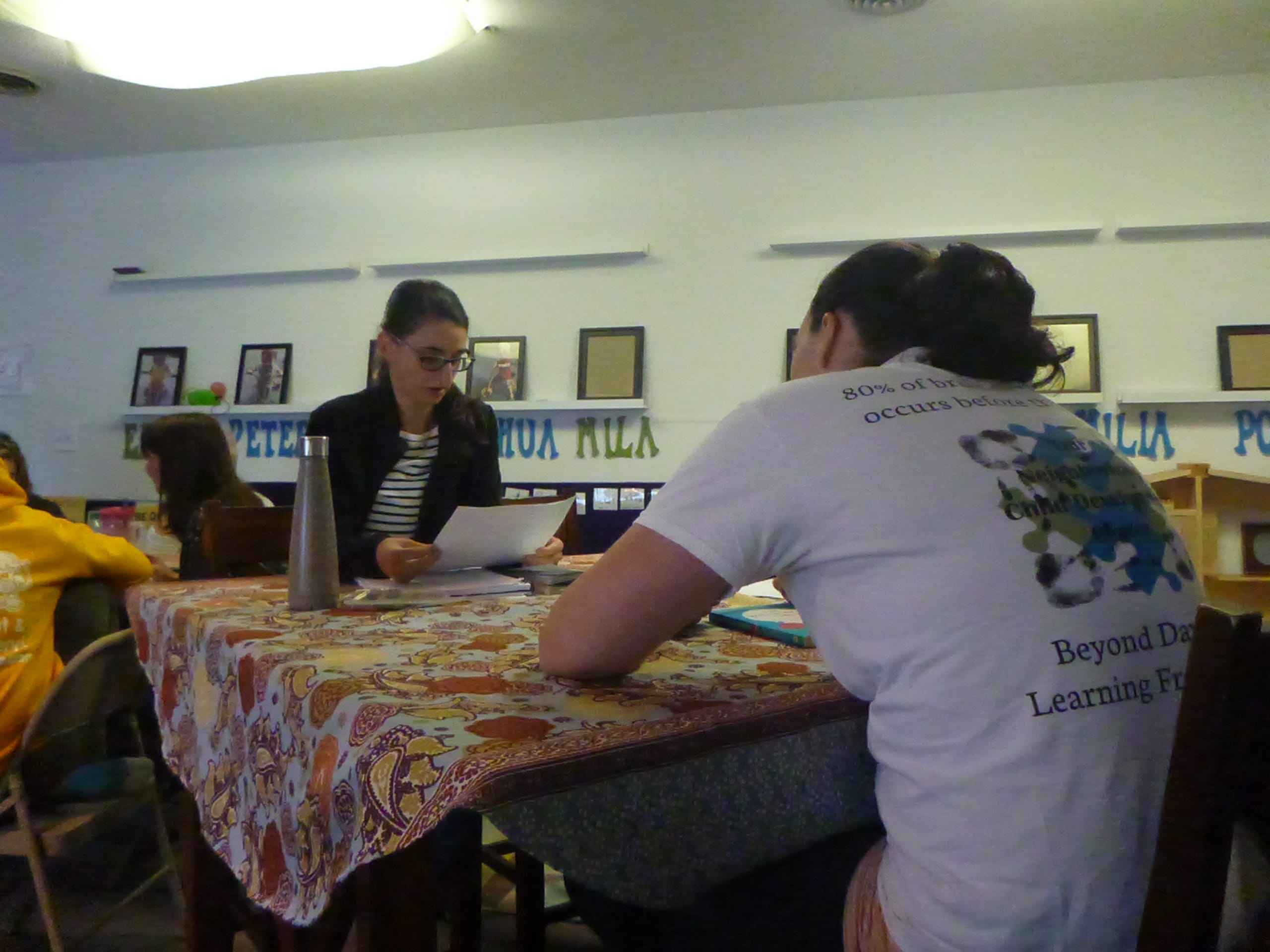 All caregivers are welcome at any of the Our Neighborhood classes and we happily provide professional development hours to teachers who need credit. Caregiver refers to anyone who is working regularly with young children such as parents, teachers, nannies, and others who support young children. ​