Sleep: What Every Parent Needs to Know
by American Academy of Pediatrics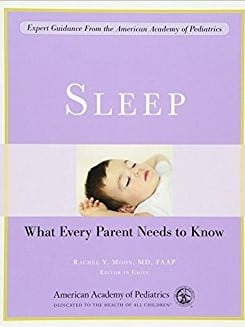 Sleep is a book designed to share what is typical and what is problematic in regards to development of sleep in children, birth through teenage years. The book has some general advice that is common in the public domain regarding options for 'sleep training' and the importance of routine. A large portion of the book is dedicated to sleep problems like Sleep Apnea, Leg PaSleep, etc.  
No practical advice for the average family.

We do not recommend sleep training.