Anti-Bias Discussion Group
A better world starting with you standing up for equity.
We live in a racist society, and we all hold biases. To maintain the power inequities of this unjust society, people are indoctrinated in a way that keeps the power of whiteness invisible and racism hidden. Ignorance is not an excuse for participating in racism.

We reject racist ideas that create a hierarchy of races. All races are equal.
We commit to enacting antiracist policies within our organization. 
We commit to an integrated, anti-bias curriculum. There is no more important work for our children than building an identity grounded in a belief of equality and a fierce commitment to rejecting injustice.
We will make mistakes therefore we resolve to mindfully listen, learn from them, and change our behavior. 
We vow to stand with our colleagues of color to advocate for equality.
Last Saturday of the month 3-4 pm
Meetings are in person at ONCDC (unless otherwise noted)
Host: Jacqueline Griffin, Our Neighborhood Teacher
Topics will vary each month we will share some resources.

Everyone is welcome.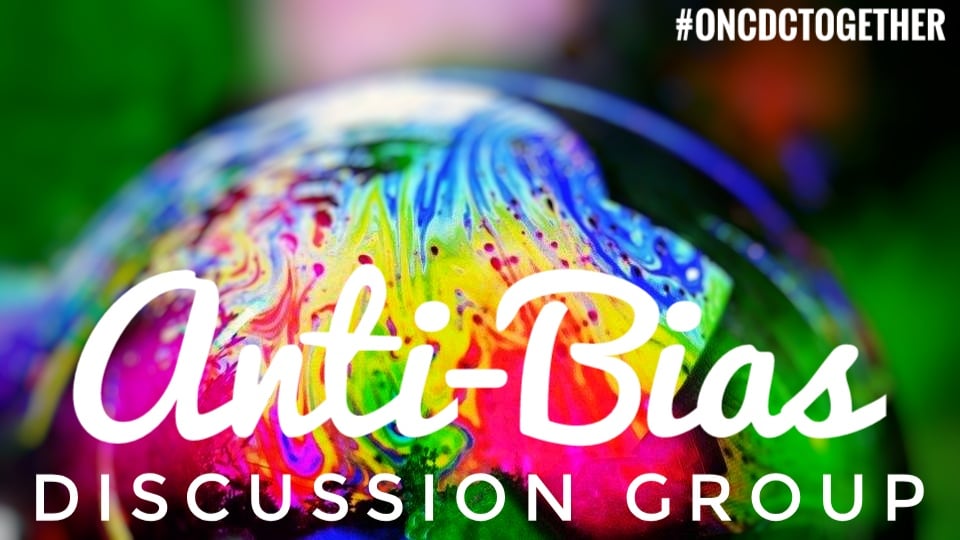 Everyone is welcome at the Our Neighborhood support groups. We happily provide professional development hours to teachers who need credit. Anti-bias group is mostly parents and teachers, but everyone is welcome. This event is free.