by Patterson, Grenny, Maxfield, McMillian, and Switzler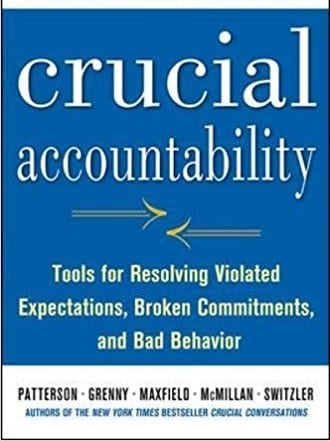 Originally written with the title Crucial Confrontations, Crucial Accountability offers a next step for those who are ready to dive deeper in their Crucial Conversations practice. We love these authors and find all of their works well worth the time and energy it takes to read, not to mention the audio version offers all the nuanced tone and inflection to support your learning. This book does largely build on the principle of Crucial Conversations so we would recommend exploring that title first before jumping into Crucial Accountability.
Don't have a content conversations over and over again when your really need to address a deeper problem.

Describe the gap between what you thought was going to happen and what occurred.

Practical and step by step instructions for holding anyone accountable, put it high on your to-read list.
Really builds on the Crucial Conversation content so without that knowledge the reader won't get as much out of this book.