Five Love Languages for Children
by Gary Chapman and Ross Campbell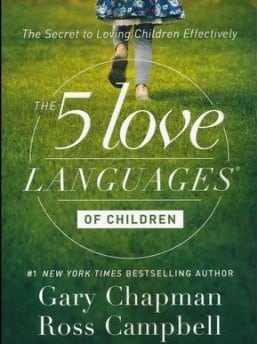 An interesting resource if you are looking to try to learn how to better connect with your child. If you've read the original Five Love Languages book by Gary Chapman a lot in this book will be a review of the information you had already explored but this book has most of the content from the Five Love Languages and more specific examples related to children.
Different people feel or sense they are loved in different ways.

The five love languages are physical touch, words of affirmation, quality time, receiving gifts, and acts of service.
A bit of a repeat if you read the original.