Raising Your Spirited Child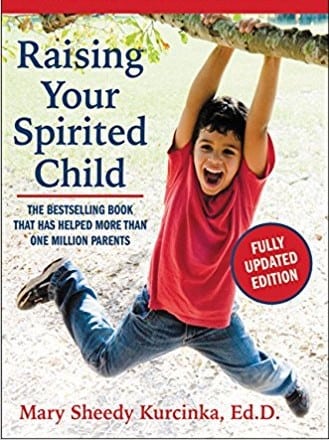 Great resource for parents who are working to understand their child. Raising Your Spirited Child tells stories to help parents build a deeper understanding of their child and themselves. I maintain a single word of caution to families using this resource, this book recommends appreciation and acknowledgment through the kind of praise the Dr. Carol Dweck and Our Neighborhood advocate vehemently against. Be sure your appreciation and acknowledgment is judgment free and reflects values.
Discussion of supporting children to understand their feelings and needs.

Insightful reframing of language and helpful phrases.

Invitations to reflect on adults role and build mutual relationships.

Rejection of punishment.

Appropriate use of playfulness and balancing needs.
Use of praise, such as good and smart.

Subtle support for reward structures that threaten safety when a child is unable to reach the goal.

Use of counting and timers is in our opinion more often threatening and stress inducing than helpful, just be aware of child's response and your tone.