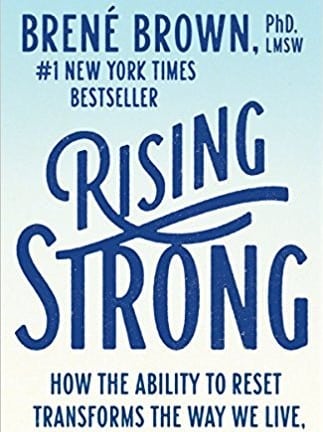 Brene Brown is definitely on our list of favorite authors and she continues to change the world with her writing. The best thing about "Rising Strong" is that it accepts that people are fallible and everyone will make mistakes and then teaches the reader how to work though and learn from their struggles. This work is essential to our practices as leaders, parents, and educators, thank you Brene.
Owning our power means owning our stories and accepting our vulnerability.

It is in the struggle where we learn, grow, and prosper. Humans will always struggle it is what they do with it and how they talk through it that matters.
I wish there was a clearer framework, a protocol, or a thinking lens that could support this process being widely adopted by businesses, schools, and families.