What is a High Quality Early Childhood Program?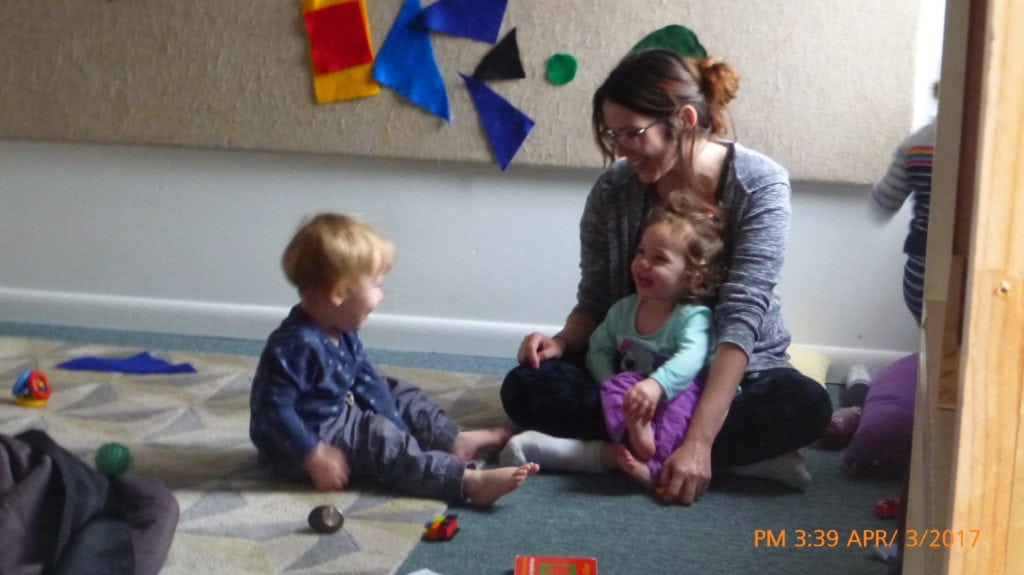 High-quality early childhood education is garnering media attention, but figuring out what quality is can be hard for families. The research into what leads to great early childhood experiences is mixed; lower child-to-teacher ratios, stringent teacher credentials, and beautiful environments don't necessarily equal a high-quality program.
The best measure of quality in early childhood programs is the teacher-child interactions. In high-quality programs, the teachers have the skills, resources, and desire to engage with the children as they learn. High-quality teachers help to stretch children's thinking and delve deeper into the children's ideas.
Contrasting Reggio Emilia, Montessori, and Learning Center Based Early Childhood Programs
Our Neighborhood is inspired by the schools of Reggio Emilia. We use a project based curriculum, and believe children construct their knowledge through play. Teachers observe children's interests and support them to study those interests through their projects. Our main goals are for children to build relationships and essential life skills. Most importantly, we want children to learn to reflect on ideas and think about the world.
Key words that signal this type of learning: child-led curriculum – inquiry based learning – authentic learning – constructivist or social constructivist – intentional or mindful teaching – reflective practice.
There are many programs with a philosophy based in the work of Maria Montessori. Montessori programs are similar to Reggio in their respect for children and the children's work. Teachers work to engage children in their own care and education, viewing them as competent. Each Montessori program will have their own variations within the program.
Typically Montessori believes children's work should be concrete, not imaginary, and that there is a correct way to use materials. Children are given a lesson on how to use materials, then the opportunity to explore them. Montessori is a mastery based system, so children master one level of work before moving to the next. Montessori is focused on the individual child, their learning, their independence, and their development.
Most other programs are what we would call typical preschools. The classrooms are arranged into learning centers, i.e. home living area, art area, reading corner, building area, writing table, etc. These programs can vary largely in their philosophies and beliefs. Most believe children learn through exploring and play in the different learning centers and use a thematic approach to planning. The level of structure varies significantly between programs. High quality preschools have large blocks of time for children to explore the learning areas, allow children to move materials between areas, don't limit the number of children in a particular area, and minimize teacher directed time.
There can be high-quality programs based in any of these philosophies.
What is my child really learning at preschool?
Parents have a variety of reasons for sending their children to an early childhood program. As you choose a program for your family it is important to consider what goals you have for your child. What do you want your child to learn? Once you have determined what you're hoping your child will learn it's important to delve deeper into how children learn things and what specifically you expect to show you your child is progressing. We encourage families to consider broad goals for children such as helping children to be problem solvers, self-directed learners, and researchers. Goals involving a disposition towards learning are more impactful than children learning a piece of information.
Read More