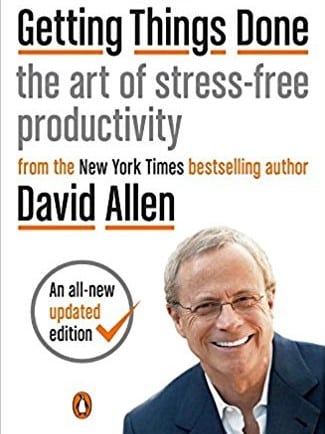 This book will change your life. If you are a do-er, you need this. "Getting Things Done" (GTD) by David Allen is not a book, it is a movement. The GTD movement is strong among leaders in a diverse ray of fields. Did I mention this book will change your life… You will learn from this book how to develop a system for managing everything on your plate and maintaining a state of clear-headed presence in whatever you choose to do. Your system will keep you out of overwhelm and when you fall off the GTD wagon which you will there is a structure to get you back on. This is the future, learn, and teach your children, it will change your life.
Your head is a terrible office, it is for having ideas not holding them.

If your list system is an incomplete list of unclear things it will overwhelm you and you will resist it.

You will get into overwhelm the key is to know how to get out of overwhelm.
Don't read the whole thing before you get started, take it and run with it, its long, read and do!