Parenting from the Inside Out
by Daniel Siegel and Mary Hartzell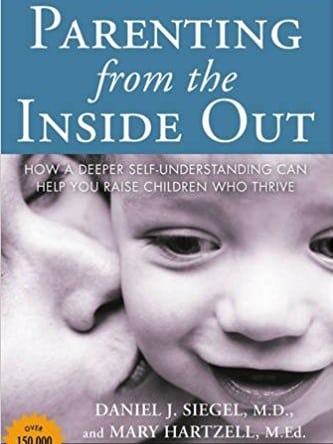 One of Daniel Siegel's earliest books "Parenting from the Inside Out"  provides parents current attachment research in a digestible format. This book will help you process your own history of attachment and how that might impact your parent-child relationship. This is one of our favorite books for parents who are interested in reflective practice and better understanding themselves in their new role as parent.
Relationship ruptures are a normal part of being in any relationship. What matters is how you repair those ruptures.

You do not have to repeat the patterns of your attachment history; you can earn secure attachment with professional support. Without intentional work, you are highly likely to repeat attachment patterns of your past.
Offers lots of good ideas, stories, and concepts but stops short of specific strategies and methods.