The Importance of Being Little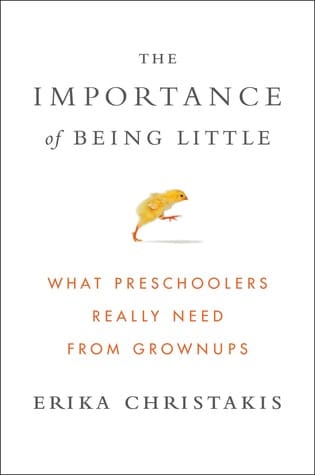 Erika Christakis' "The Importance of Being Little" is a refreshing look at Early Childhood Education as a whole. This book looks at everything from curriculum to delivery, poking fun at our "want it all now" society. Christakis points out some of the key challenges we face as we try to navigate the need for high quality early childhood experiences and full day programs that care for children while their parent's work. We appreciate the inspiring look at the challenge of top down academic learning and the clear articulation of what high quality early education really is. This is a great read for parents, lawmakers, and teachers interested in thinking more deeply about the role of early childhood education in our society and how we can move forward.
Play is what's best for young children, academic push programs do not give children what they need.
Society needs to come to terms with trade-offs when it comes to early childhood education. You get what you pay for.
Ultimately Christakis doesn't offer a solution and this book like so many before it will sit dusty on a shelf and the early childhood experiences of so many children will continue like they have for decades based in old research and crippled by under funding.