by Daniel J. Siegel and Tina Payne Bryson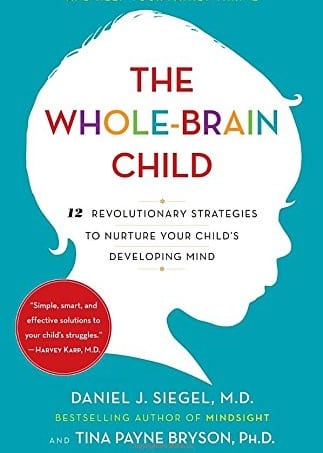 "The Whole-Brain Child" is an Our Neighborhood favorite. We appreciate the authors deep and insightful break down of the current brain research. "The Whole-Brain Child" shares practical tools without straying from the heart of the research being shared. This book is  geared for children who are a bit older. The early chapters are helpful for the toddler age but by age three children can likely manage most of the "Whole-Brain Strategies".
Practical examples, comics, and stories really add to the learning.

Siegel's description of mental wellness and being in the flow of the river is powerful.

The idea of storytelling and explanation of how storytelling helps the brain is really impactful.
I just want more!
Sometimes the simplifying of the research can go too far.