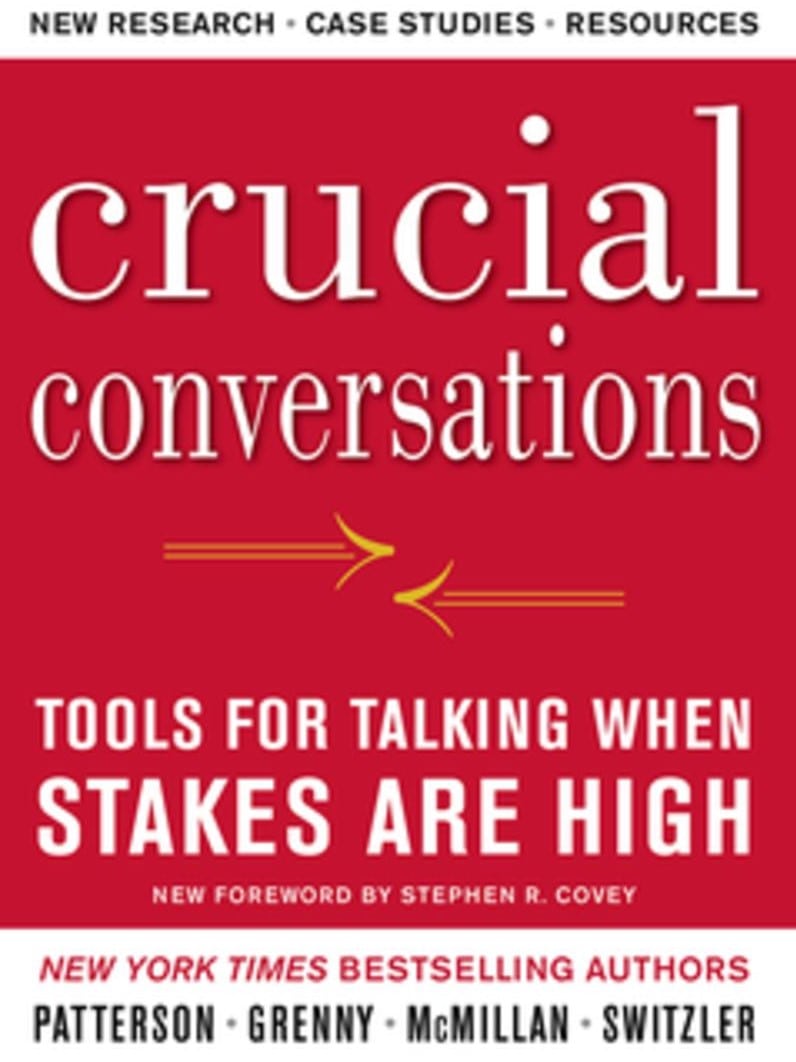 The first of the the VitalSmarts books that we discovered Crucial Conversations is a powerful resource and one that could hold a place on any leader or team member's shelf for years. This would make a great gift to any graduate and we use it as a first anniversary gift for teachers. Patterson balances well the research, key ideas, and poignant stories to help the reader picture the process of the conversation.
Practical and step by step directions for having any conversation.

The idea that we want both parties to contribute to a shared pool of meaning.

Master my stories chapter: many authors work to explain this concept of the space between stimulus and response and Patterson's master my stories section really explains it well.

Quiz helps you determine your own tendency towards silence or violence in Crucial Conversations.