by Deb Curtis and Margie Carter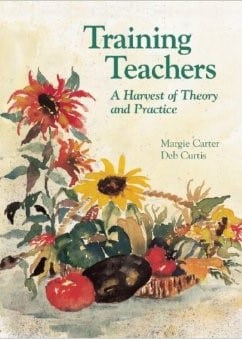 This is an old gem not as popular or widely read as some of Deb and Margie's other works but it is equally as powerful. So often we manage and teach adults in direct contradiction with the way we hope they will work with children. "Training Teachers" invites the reader to take a social constructivist approach to learning with adults just the way we learn with children. It's worth a read cover to cover but if you don't have time for that, don't fret it is well organized to reference.
All people learn best with a social constructivist approach not just children.

Teaching doesn't just take skills and knowledge but crucial dispositions. Teacher dispositions can be developed but a diverse range of teacher dispositions are valuable in a team.
A bit dated and not as well advertised.